ABOUT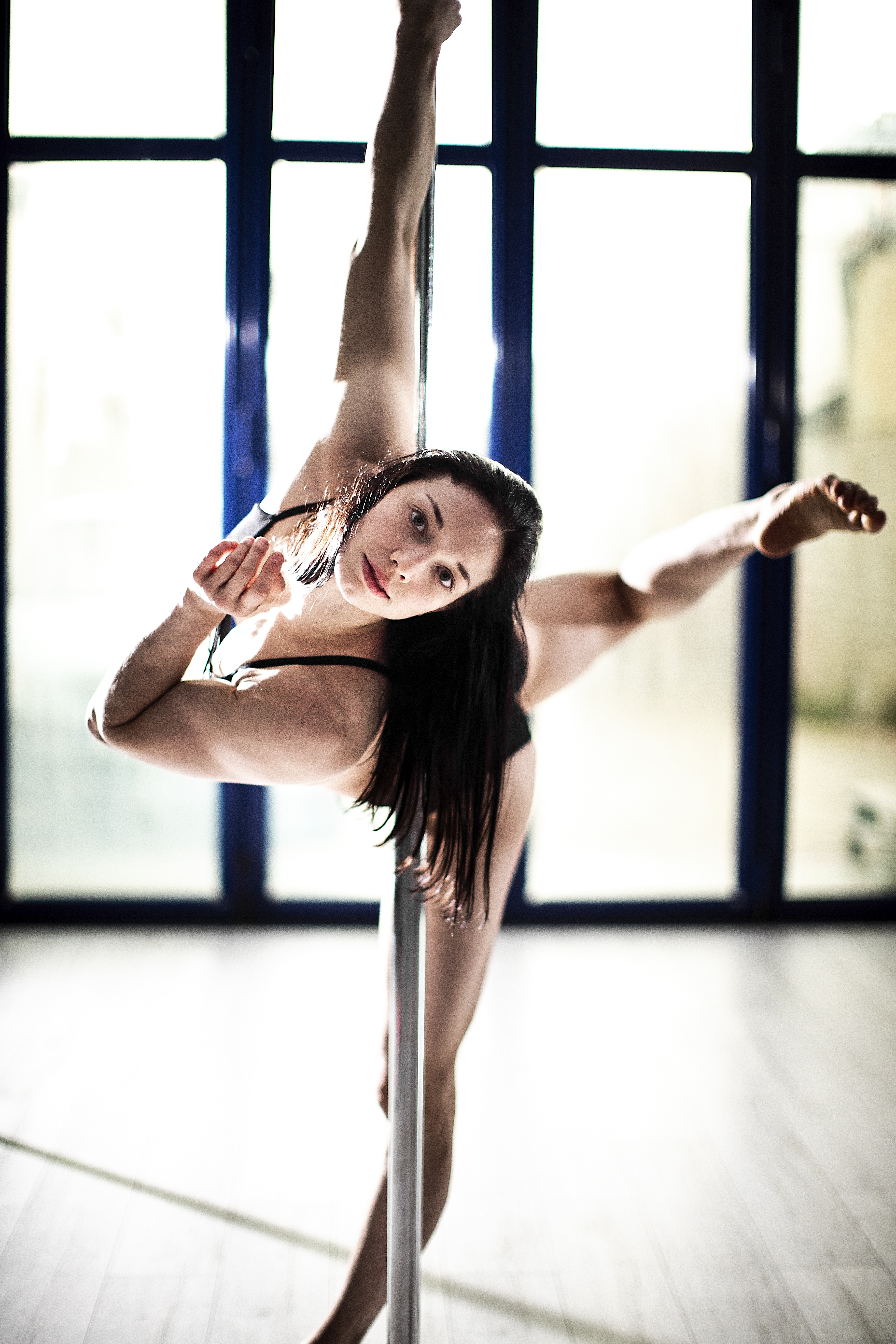 Anna-Maija Nyman is a Finnish circus and pole dance artist based in Stockholm, Sweden. She is known as a dedicated performer and creator who works hard and lives and breathes for pole and aerial. Her disciplines are pole dance, aerial pole, chinese pole and aerial straps.
Anna-Maija came into pole dance by a happy accident in 2012. With a background of competitive cheerleading she fell immediately in love with the challenging combination of strength, flexibility, acrobatics and grace.
In 2013 Anna-Maija won her first competition and few months later she became the Swedish National Champion. This is when her ordinary life as a law student changed for good and she got carried away with traveling as a freelancer pole instructor and performer. Besides her part time job in finance Anna-Maija has taught or performed in closer to 20 countries and still counting.
The pole journey of Anna-Maija started as fitness-based training but through the years her style has grown into more artistic direction. For Anna-Maija pole is all about expression, creativity and freedom to explore different styles of movement.
After years of competing within pole dance, Anna-Maija discovered the world of circus that opened her eyes for new disciplines. She is currently focusing on her carreer as a professional performer.
Pole dance merits:

5 x Swedish National Champion (2013, 2014, 2015, 2018, 2019)
POSA Open 2019 (Winner)
PSO Austria 2019 (Winner)
Pole Theatre Scandinavia 2018 (Overall Winner)
POSA Nordic Championships 2018 (Winner)
Las Vegas Pole Expo Classic 2017 (Winner)
Pole Art Italy 2016 (Winner)


IPC 2018 (finalist)
POSA World Championships 2019 (finalist, 5th place)
POSA World Championships 2018 (finalist, 4th place)


Battle of the Pole 2018 (2nd place)
Pole Dance Competition Denmark 2017 (Winner)
Swiss Pole Art 2016 (2nd Place)
Pole Art Spain 2015 (2nd place)
PSO European Pole Championships 2014 (2nd place)
Battle of The Pole 2013 (Amateur Winner)
---
© Anna-Maija Nyman 2022 - All rights reserved